Northwest County Library Project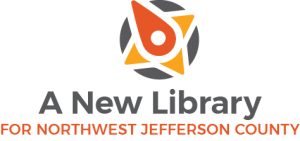 Jefferson County Public Library (JCPL) is embarking on an ambitious plan to open a new destination library in the northwest region of Jefferson County to connect our under-served community to library services. This expansion will provide additional access to information and opportunities for all generations and will be adaptable for future growth and economic development.
Project Updates
At the July 20 Board Meeting, the Library Board of Trustees unanimously voted to authorize JCPL leadership to sign a Purchase and Sale Agreement for $3.65 million for 9.4 acres land to be used in the building of a 30,000 square-foot facility located in the growing community of northwest Arvada. The site is located between Wilkerson Court, 92nd Ave, and Candelas Parkway.
JCPL is currently in its due diligence phase. Once the due diligence steps are complete, JCPL will continue with engagement efforts to hear from the community about their specific desires for library services for the future on this site.
The project is expected to be completed in late 2025 or early 2026.
Board and Public Discussion
This project was most recently discussed at the July 20, 2023 Board Meeting. Read about the latest updates, submit a comment to the Board or find attendance information.
Project Timeline

Aug 03, 2023
JCPL signed a land purchase and sale agreement in the growing community of Northwest Arvada for a future library location.