These interactive e-books are perfect for little learners! Making learning leap from the page...or screen, explore topics like animals, science, language arts and more!
Explore all things animal with this interactive e-bookshelf for grades K - 5! From local animals to sea friends, there's so much to learn!
Explore the sciences, including earth science, energy, coding, space and more! These interactive e-books include resources for grades 2 - 8.
Discover the joy of reading with this online collection of animated, talking picture books that teach kids in a format they'll love.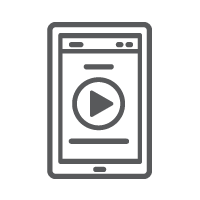 Rosen Interactive E-Books
Need help with eBooks, library resources or research? Arrange a virtual appointment with a librarian to find the answers you need.