1,000 Books Before Kindergarten
Get your child ready to read by sharing books together!
1000 Books Before Kindergarten is a nationwide challenge to read, you guessed it, 1000 books with your little one before they start kindergarten. The Library's special program for you and your kiddo(s) is an easy way to get your child ready to learn and read by sharing books together and earning fun prizes along the way!
Get Started with 1,000 Books
Discover creative ways to get your little one ready to read.
Read for Prizes
The journey to 1,000 is as fun as it is easy! Earn a sticker for every 100 books you read, as well as fun midway and finisher prizes.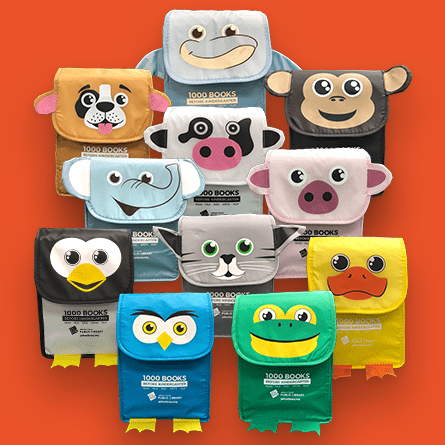 Starter Prize
Let us know you want to join, and choose an animal lunch bag!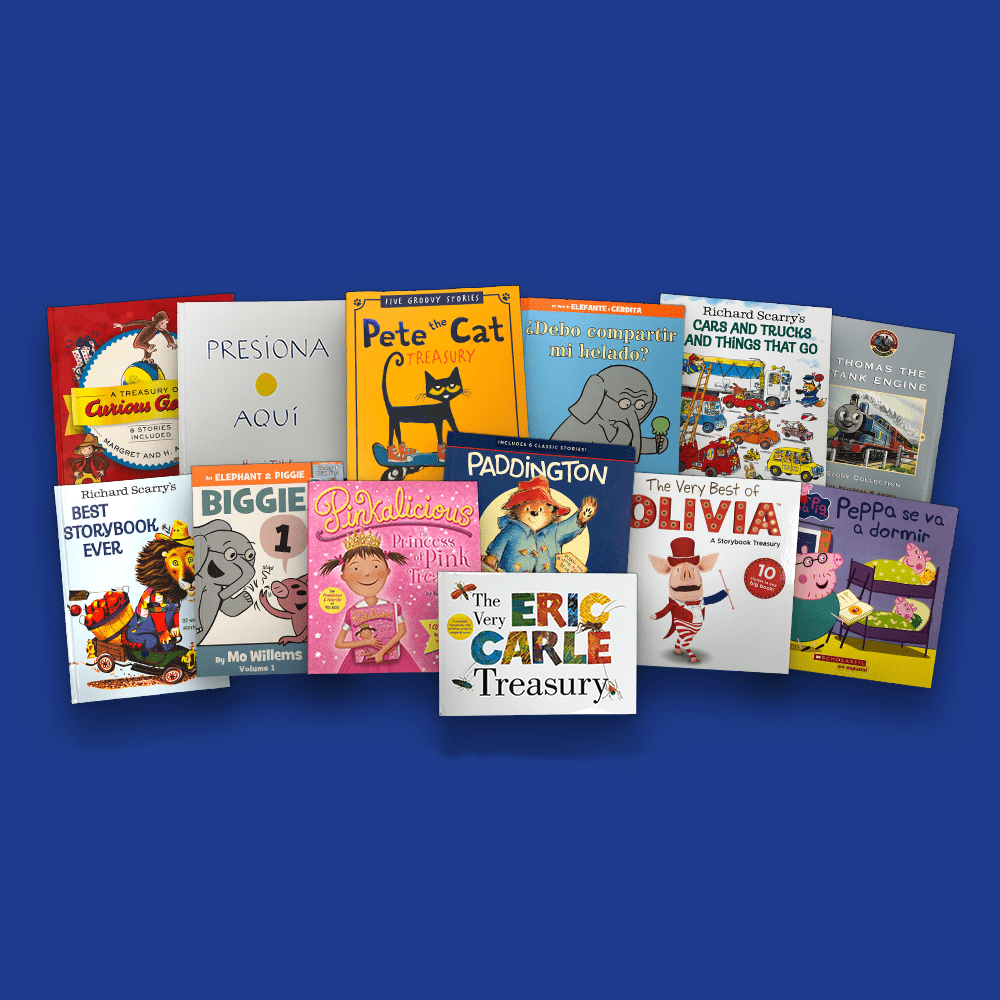 Track Your Reading
Logging your books for 1,000 Book Before Kindergarten is as easy as 1, 2, 3!
Paper Tracking
Mark off the books you read when you pick up your paper tracker at any Library or download and print your tracker from home. (English, opens a new window or Spanish, opens a new window)
Online Tracking
Or, register online through Beanstack, opens a new window! You have the option of simply entering the number of books you've shared together or keeping track of all the great titles read.
Events for Young Readers
These special programs at our library are perfect for getting kiddos excited about books, reading and all things learning.
Daily, Times Vary
The books we read at Story Time count toward your 1,000 Books Before Kindergarten total! Plus, you'll have fun singing and dancing together!
1,000 Books in 1 Year
With a book a day, you're on your way! Reading 1,000 Books Before Kindergarten is easy! Read along with us all year long. These lists showcase 20 books each week, and after 50 weeks of reading, you'll have read 1,000!
Explore Staff Picks
These special staff lists help you check off your next few reads for 1,000 Books Before Kindergarten.