Make a splash in an ocean of creativity! Teens are invited to spin tall tales and write short stories as part of this year's Teen Writing Contest. Get creative and explore the depths of your imagination as you sail through your writing and build skills as a storyteller.
Submit your entry from June 1 - July 31!  Winners will be announced Sept. 1.
Contest Rules
"The sea always filled her with longing, though for what she was never sure."
-Cornelia Funke, Inkheart
Write a 5,000-word or less short story inspired by this quote from YA fantasy author Cornelia Funke. Stories must be written in prose, and there is no need to mention the quote in the story itself.
Submit your story in either the Middle School or High School category. Check back after June 1 for additional submission information.
After the entry period closes on July 31, a team of qualified judges will evaluate submissions and determine the top five stories within each age group. Then, local YA authors will review these top-five selections to determine first and second-place winners in each age group. In the event of a tie, our teen librarians will review entries and determine final winners.
Submissions will be scored using a rubric based on the following criteria:
Addresses theme
Plot structure
Character development and dialogue
Language use
Organization and structure
Download and print a copy of the rubric and rules to help develop your nautical narrative!
Prizes
First and second-place winners will be awarded for both Middle School and High School categories.
First Place Prize: a brand-new iPad
Second Place Prize: writing gift basket
Winners will be announced on Sept. 1. Prizes must be picked up in person at any JCPL location.
Get Your Work Reviewed by Authors
Dive into young authorhood by getting to know local authors of the YA genre. JCPL is once again partnering with a talented panel of local authors to support our up-and-coming teen writers this summer. Check out some of the works of our author panel below to keep the Summer Challenge fun going!
Author Panel
Writing Tips and Tricks
We love fostering creativity for our writing community just as much as we love supporting our readers! Our Writing Guide is treasure trove of online resources to help you develop your craft. Get help with your short story from published author Tasha Christensen in our six session virtual Short Story Writing Camp! Check out this list of writing resources specific for teens to help you dive deep into your writing this summer.
2022 Library Summer Challenge: Dive Deep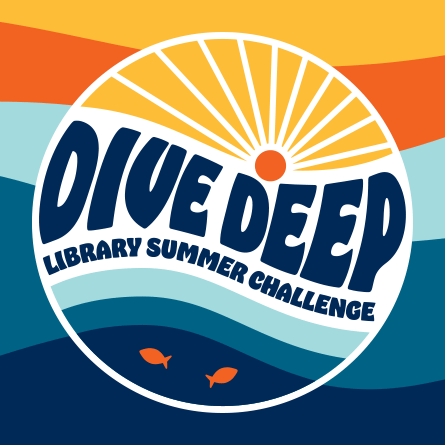 Dive deep into the ocean of your imagination with Jefferson County Public Library's Summer Challenge from June 1 to July 31. Pre-registration begins May 1. 
Learn more at jeffcolibrary.org/summer-challenge/.