We'd love to hear from you! We're here to help with your questions and listen to your feedback. Call, email or set up an appointment to get in touch with us, or browse FAQs to find the answers to your questions.
Call us at 303-235-5275.
Hours
Monday - Friday, 9 a.m. - 9 p.m.
Saturday - 9 a.m. - 7 p.m.
Sunday - 10 a.m. - 7 p.m.
Se Habla Español.
For faster service, have your library card number ready.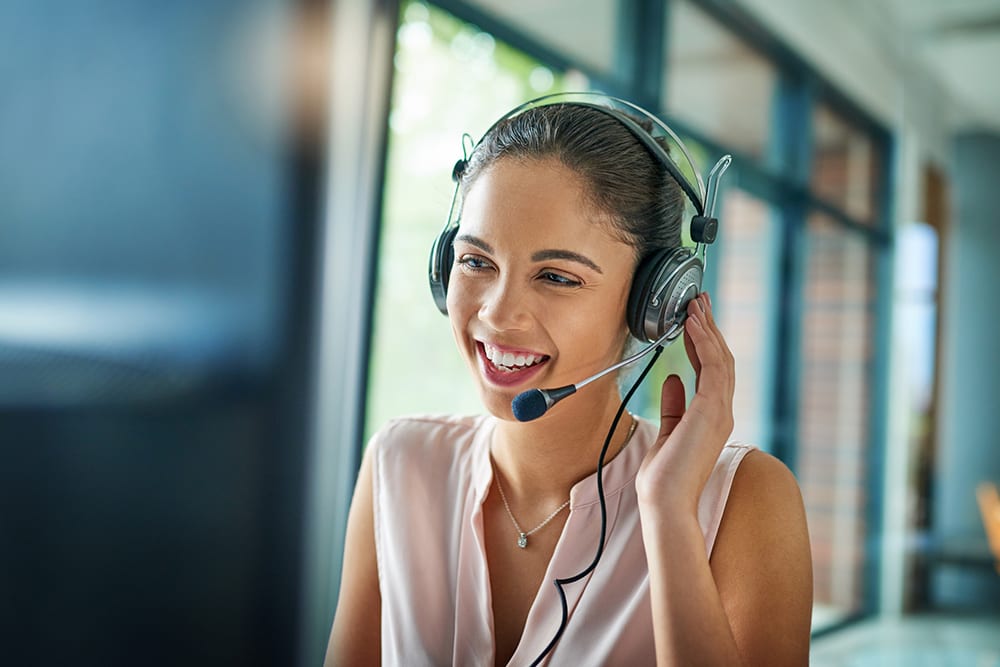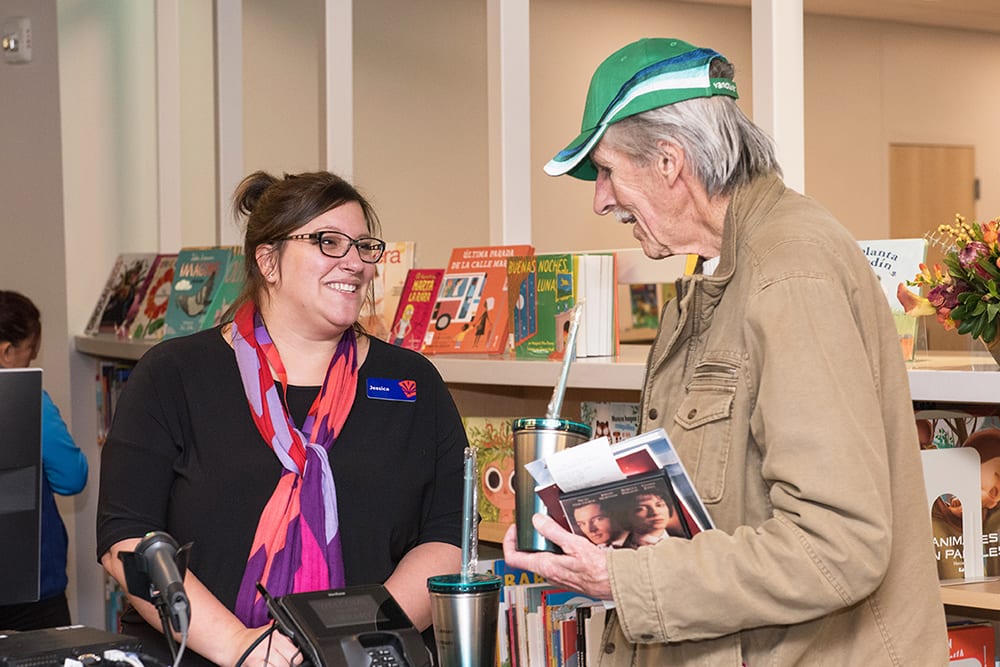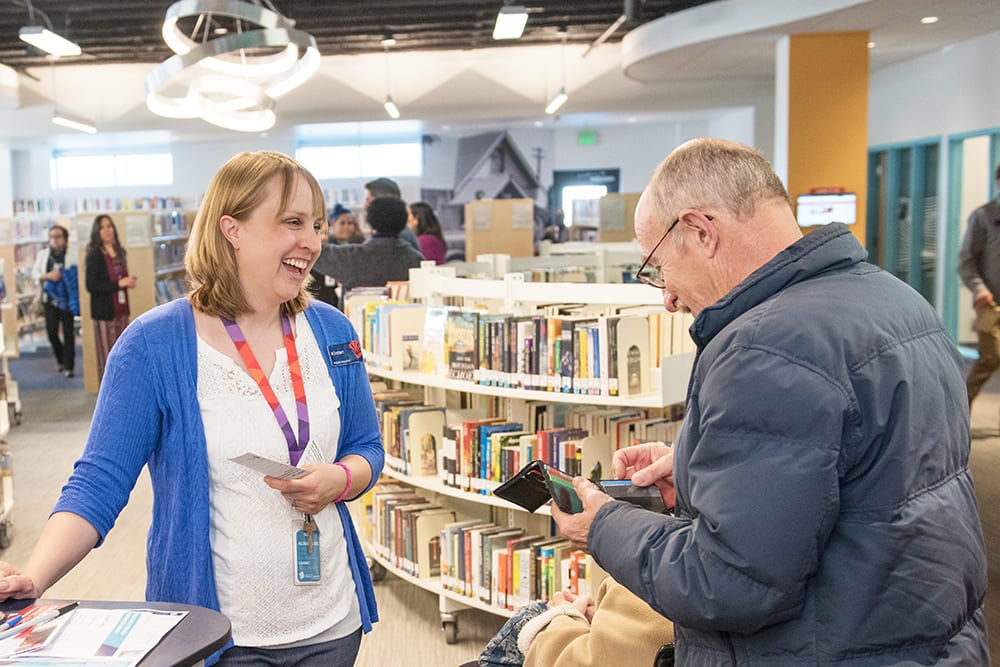 Use one of these contact forms if you have a specific need.
Jefferson County Public Library
10200 W. 20th Ave
Lakewood, CO 80215
Frequently Asked Questions
On Saturday, Jan. 28, JCPL received the results from a baseline assessment from EnviroSpec that indicated there was presence of methamphetamine residue at Arvada Library. Out of an abundance of caution the Library will be closed while we work with expert partners on next steps.

The Library will begin offering limited curbside services starting Thursday, March 23. 

Following the approval of our variance on Friday, March 10, JCPL moved ahead with cleaning the affected public restrooms in the Arvada Library. As we await the clearance of our testing samples, we will be reintroducing limited staffing to the library. Limited curbside pickup services will be available starting Thursday, March 23. The exterior material drops will open for return on Monday, March 20.  

At this point, we are unable to open to the public or predict the date of a full reopening.

Yes! Our mobile app is available to use on your iOS or Android device.

Download MyJCPL on the Apple App Store or get it on Google Play, and start exploring the library from the palm of your hand. As always, contact us if you have any questions.

OverDrive considers Libby the primary and recommended app for OverDrive library users, and has decided it is time to wind down support for the classic OverDrive app. As a result, the classic OverDrive app was removed from the Apple and Google app stores on February 23, 2022. Anyone currently using the classic OverDrive app will be able to continue using it until April 2023. At that time, the Libby app will be the only app available for accessing our OverDrive collection. E-books can continue to be delivered to Kindle e-readers (Paperwhite, Oasis, Scribe, etc.) and other e-readers (Nook, Kobo, etc.) via the OverDrive website, and can also be delivered via Libby app, and the Libby app website.

The Libby app is not yet available in the Kindle Fire app store and must be directly downloaded onto Kindle Fires. Learn how to download the Libby app directly to your Kindle Fire.

We are here to help with this transition. Please see information, resources, and help options in this news post.

We have a single phone number: 303-235-5275.
E-books & Downloads Instructions