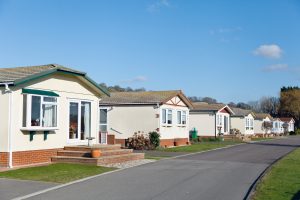 It's important to understand your housing rights—from rent assistance to late fees and protection from eviction for non-payment, which is currently available through June 30—during the COVID-19 pandemic. That's why Jefferson County Public Library (JCPL) is hosting a virtual informational session , opens a new windowwith the Colorado Poverty Law Project from 6 – 7 p.m. on April 7. This panel focuses on mobile home living and the additional rights available to you through COVID-19 protections.
"We want to empower people to know about their housing rights and prevent stressful situations, particularly in the pandemic," said Shannon MacKenzie, deputy executive director of the Colorado Poverty Law Project. "If you don't know what your rights are, you can't enforce them. It's really important for both landlords and tenants to know their rights and obligations, or problems can occur."
The rights that have protected renters during the pandemic include rent assistance and protection from eviction for Colorado tenants that have been extended through June 30. Some of this information may be covered during the event.
Living in a mobile home triggers additional considerations for tenants and landlords, including the disparity of power between them. While the mobile home is usually owned by the tenant, the land upon which it is parked is owned by the landlord. This can cause some confusion, and next week's session will provide clarity on the rights available to tenants and landlords.
The event will provide a general overview of mobile home housing rights, but there will be time for questions and answers about your personal housing situation.
"The Library is a trusted resource in the community, and we wanted to make this information available and provide that connection between community members and the experts," said Kelsey Ashton, one of JCPL's adult services coordinators. "We're able to not only offer people the information, but also help connect individuals in need of legal guidance for housing issues with the organizations poised to help them."