Evergreen Library Redesign Project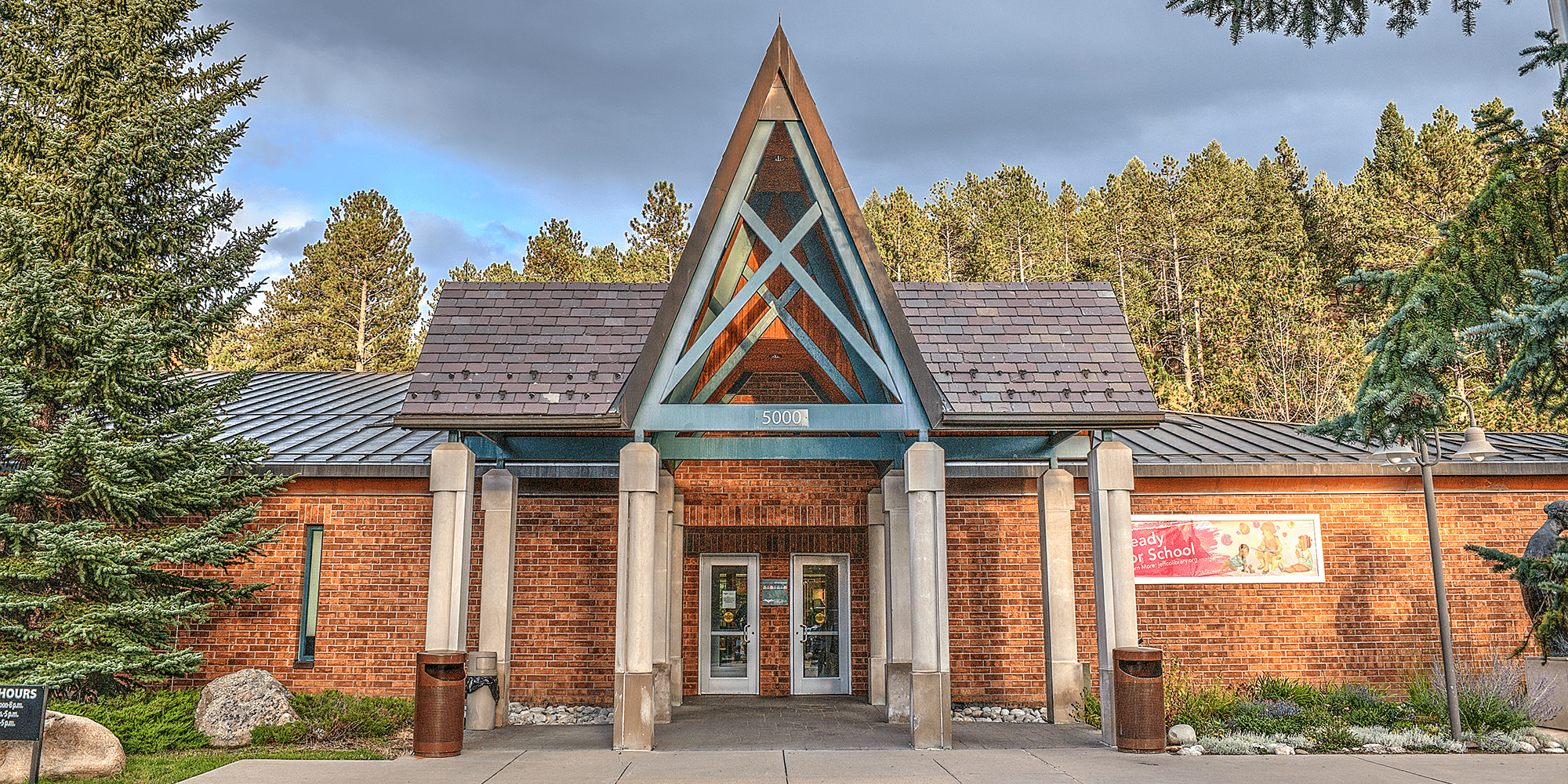 Evergreen Library is a 17,367 square foot library constructed in 1993 and nestled into the hillside just south of Historic Downtown Evergreen. We've begun planning for a major redesign of the library in 2022-2023.
Our vision for the Evergreen Library Redesign Project is for an updated library that is welcoming to all, where the patron experience is one of absolute delight, and where residents feel respected and understood by the library. We also want to align the redesign with our mission and vision of a 21st century library, while upgrading and modernizing resources, spaces, technology, mechanical, plumbing and electrical systems in the building.
The Evergreen Library Redesign Project is Underway!
JCPL selected Eppstein Uhen Architects (EUA) to lead the Evergreen redesign project. EUA's portfolio of work includes the renovation of the Columbine Library and other local Library systems' locations, such as the 21c Library in Colorado Springs. Two leading experts in educational and community-forward design, Kelly Wemple and Ryan Wallace, are the Project Leads.
The first step to the redesign of the Evergreen Library was to gather input from the community. In March and April 2022, JCPL and EUA held three community meetings and conducted an online survey. Engagement efforts allowed JCPL and EUA to gather valuable information regarding:
What the community likes or does not like for the Evergreen Library with respect to style/design
What programs/spaces the community would use if it were offered
Improvements they'd like to see
Things in the existing Library that they'd like to remain
What's Next?
The input provided by 362 community members is being used to develop the program of service and guide site design.  The community engagement meetings and surveys provided valuable community feedback on a multitude of topics including style, signage, reading/study spaces, service points, children's areas, teen area, meeting rooms, technology, and more.
A common theme that was seen throughout is that the community prefers a traditional style that is warm, cozy, welcoming, light, natural, and rustic. The full findings and comments can be found in the Community Engagement Report, opens a new window.
Project Timeline