After you search for something in the catalog and you are looking at the search results, you should see a green "Place a Hold" button next to each format.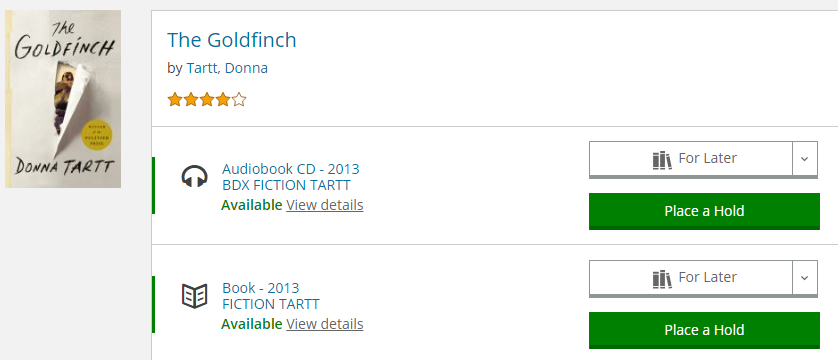 Click Place a Hold across from the format you would like.
After you click Place a Hold, you will be prompted to log into your account, if you were not already logged in.
Next, you will be asked to select the library where you would like to pick it up.
If the title is available, we will find it and send it over to your library within several days. If the title has a hold list, you will now be in line.
You will receive an email or phone call when your hold is ready to pick up. The item will be held for you for 7 days from the notification.