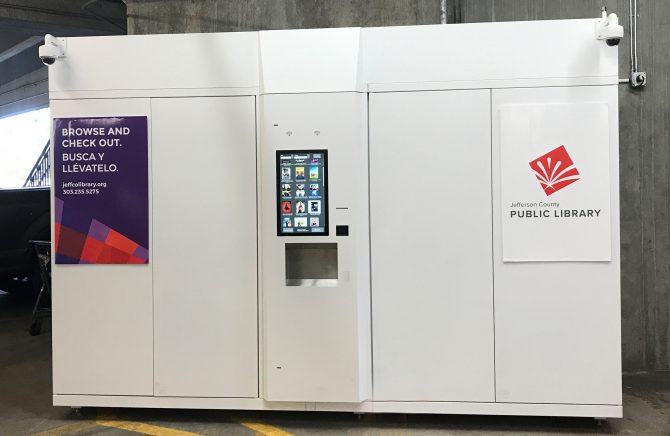 Easy. Convenient. Fun.
Stress less this season as you explore our new library vending machine – the first of its kind in Jefferson County!
Located right next door to our popular holds locker, under the Lakewood City Commons in the city parking garage, our new vending machine offers a special collection of popular books and DVDs for both adults and children. Browse from this exclusive, hand-picked selection of 700 – 1,000 items. No need to worry about holds or waitlists, simply show up, explore this unique collection and discover a new favorite title.
Using the Vending Machine:
All you need to get started is your library card (or card number).
Using the touchscreen on the machine, flip through items in the collection. Make your selection. Then enjoy your item after immediate check out!
Checkout times for vending machine materials follow the same guidelines as the rest of our collection, but are not eligible for renewals or holds.
When you're finished with your item, simply return to the vending machine by following the prompts on the touchscreen or drop it off at any JCPL location. Non-vending machine items cannot be returned to the vending machine.
Learn more about the Belmar Library redesign, opens a new window or Frequently Asked Questions, opens a new window for more information about our vending machine.