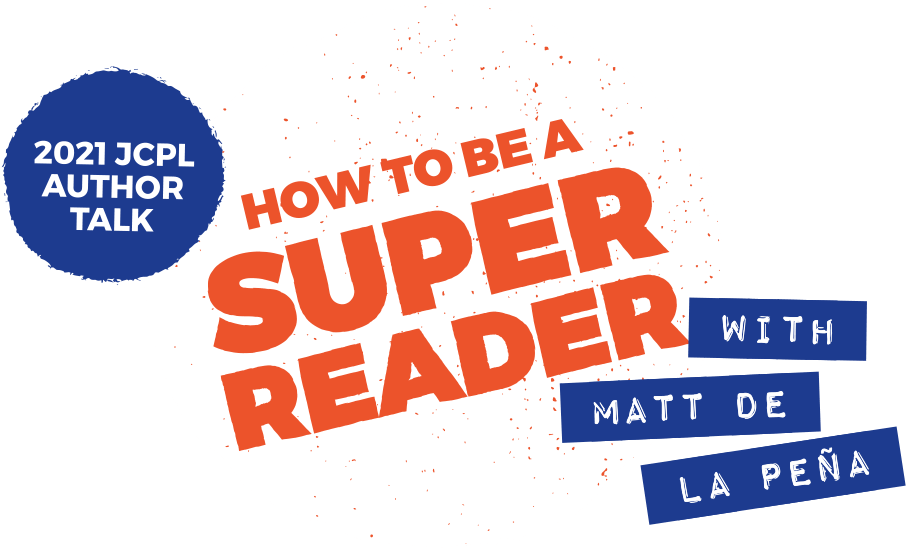 How to Be a Super Reader with Matt de la Peña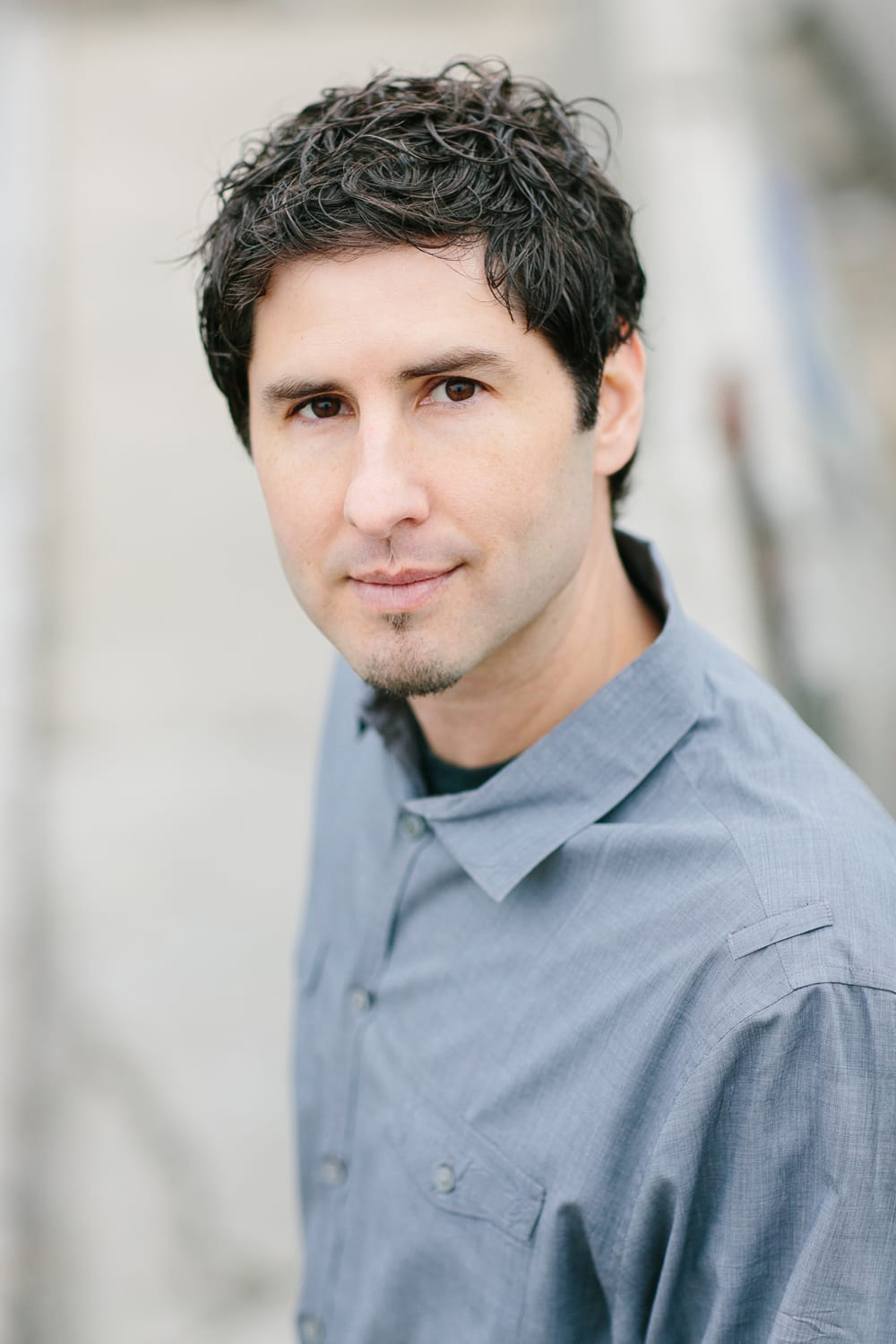 October 5, 2021 | 6 - 7 p.m.
Virtual Event
Celebrate the life-changing power of books with Jefferson County Public Library and bestselling author Matt de la Peña!
de la Peña was once a reluctant reader himself and has first-hand knowledge of how kids can discover themselves through books. Listen as he shares his journey of becoming first a "super reader," then later an incredible writer. Hear about the importance of representation in what we read, learn how adults can help kids become super readers, too, and ask questions about the reading/writing journey.
Simultaneous, live Spanish and American Sign Language interpretation of the conversation will be available.
Express Yourself!
Download and print an interactive bookmark template to gear up for the main event! Get creative as you write a six-word short story or draw a picture on the back. Then share your creation with us at #JCPLove.
Book Purchases
BookBar is the official bookseller for this event. Visit BookBar to snag a copy of one of Matt de la Peña's beloved books.
About the Author: Matt de la Peña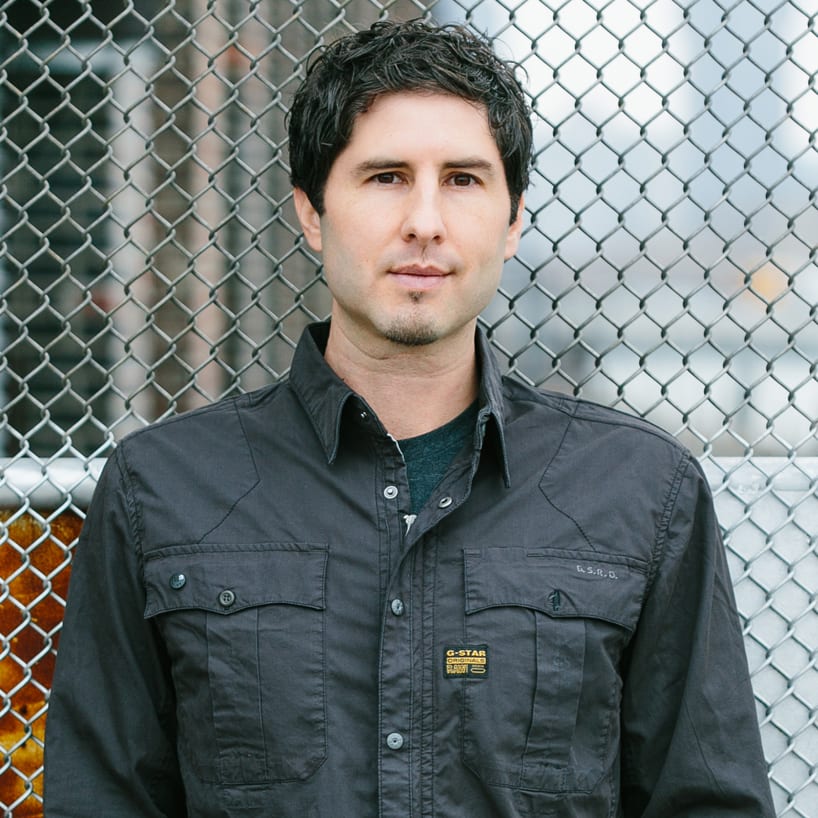 Matt de la Peña is the New York Times Bestselling, Newbery Medal-winning author of seven young adult novels (including Mexican WhiteBoy and Superman: Dawnbreaker) and six picture books (including Milo Imagines the World and Last Stop on Market Street). In 2016, he was awarded the NCTE Intellectual Freedom Award. Matt received his MFA in creative writing from San Diego State University and his BA from the University of the Pacific where he attended school on a full basketball scholarship. In 2019 Matt was given an honorary doctorate from UOP. de la Peña currently lives in Southern California. He teaches creative writing and visits schools and colleges throughout the country.
Author biography is courtesy of de la Peña's website. Learn more at mattdelapena.com.
Related Reads and Activities
Interactive obstacle courses, self-guided StoryWalks®, a virtual author event -- get your little one ready to read all September long!